home

calendar

composition contest

girls jazz band

swojo store

players

recordings

video

reviews

links

about swojo

contact swojo

press kit



donations accepted



Join us on Facebook!
welcome to swojo.org

The Seattle Women's Jazz Orchestra (SWOJO) - showcasing many of the finest female jazz artists in the region for over 18 years. <! Showcasing high intensity jazz, tight harmonies, and lush dynamic sounds, the band performs with a fresh energy stemming from over fourteen years of thrilling audiences on two continents.-->

SWOJO performs jazz standards, Latin and Brazillian jazz, and proudly features the contemporary, original music of many regional and international composers and arrangers, including Jill Townsend, Hazel Leach, Robin Holcomb, Ann Reynolds, Leigh Pilzer, Patty Darling, Mathilde Grooss Viddal, Jihye Lee, Jessie Smith, Dr. Jennifer Bellor, Miseung Kang, Lauren McKinley, Jenny Kellogg, Nelda Swigget, Christina Fuchs and Christine Jensen.

<!div class="button big-btn" href="comp_contest_2014.htm"><!/div> <! ------- Removed ---------------------------------------------- <! <!
<!

<! ------- Removed ----------------------------------------------> <! --- MD DIRECTOR SEARCH addition start --> compositioncontest

Thank you to all the women who submitted their original music in this year's contest! We received double the submissions from last year's contest and it was very difficult to select one piece from many strong compositions from composers in Japan, Canada and USA!

The 2018 winning composition is A Step To My Dream by Tracy Yang.
Honorable Mention goes to Dark and Grey by Tracy Yang.

This is the first time the same composer was awarded Winner and Honorable Mention! Learn about the composer HERE!

Hear past winning compositions HERE!

<! - - - - - - - - - - - - - - - - - - - - - - - - - - - - - - --> nextperformance

Saturday, October 27, 2018
Earshot Jazz Festival
Featuring Sheryl Bailey and the world premiere of the 2018 Composition Contest winner, A Step To My Dream by Tracy Yang
Rainier Arts Center
3515 S Alaska St, Seattle, WA
7:30pm

Tickets at SWOJO2018.brownpapertickets.com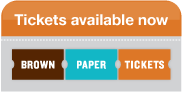 Sheryl Bailey, East To Wes from her CD A New Promise

<! -- when recruiting recentperformances


Tuesday, August 14, 2018
North City Jazz Walk
Shoreline, WA

Thursday, August 9, 2018
Downtown Summer Sounds Concert Series
Seattle City Hall Plaza
600 4th Ave, Seattle WA
Free, all ages. Bring your lunch!

Saturday, May 5, 2018
SWOJO featuring the music of Frank Sinatra with special guest Jake Bergevin
Shorewood Performing Arts Center, 17300 Fremont Ave N., Shoreline, WA

Friday, March 9, 2018
South Puget Sound College Jazz Band featuring SWOJO
Kenneth J. Minnaert Center for the Arts, 2011 Mottman Rd. SW, Olympia, WA

Saturday, December 16, 2017
Women in Jazz Series
SWOJO with special guests!
Vashon Center for the Arts, 19600 Vashon Hwy SW, Vashon WA

Wednesday, October 25, 2017
Earshot Jazz Festival
SWOJO featuring Sherrie Maricle of DIVA and the world premiere of the 2017 Composition Contest winner, Roots and Rhyzomes by Christina Fuchs
Shorewood Performing Arts Center, Shoreline, WA

Tuesday and Wednesday, June 20 and 21, 2017
Curtis Stigers with SWOJO
Jazz Alley, Seattle, WA

Saturday, May 6, 2017
SWOJO featuring Christine Jensen and the world premiere of Cascadian Fragments
Shorewood Performing Arts Center, Shoreline, WA


swojo
mail list



swojonews

Our CDs, Meeting of the Waters and Dreamcatcher, are available for purchase at all SWOJO performances, Silver Platters, Barnes & Noble, or online from OA2 Records, CD Universeor Amazon.

SWOJO logo merchandise is now available at our swojo store.